Supported projects
Here are the results of what KNCF has been supported so far.
Statistics of the Performance of Support
Nature Conservation Project Support
Since its establishment in 1992, 1,634 projects have received over 4.7 billion yen in support from KNCF (Keidanren Nature Conservation Fund)/KCNC (Keidanren Committee on Nature Conservation). KNCF/KCNC supports a wide range of projects relating to biodiversity conservation, including natural resources management, rare species conservation and others such as plantation or environmental education.
*As of the end of March 2022
Total Figures For 29-Year Period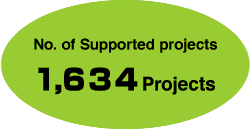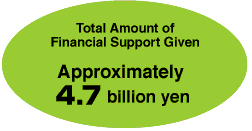 Categorical Breakdown of Project Type (Amount of support)
[Categorical Breakdown of Project Type]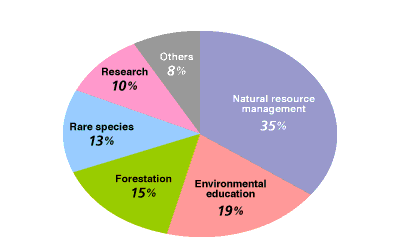 [Categorical Breakdown of Project Area]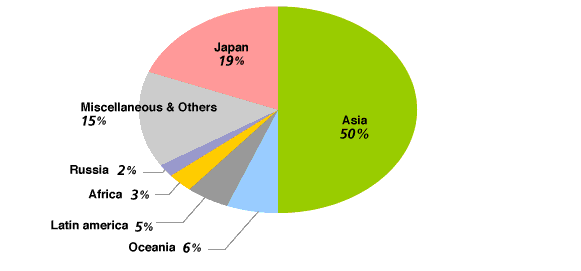 The situation of main grant by country
Support project 2022
A list of projects decided to support in FY2022